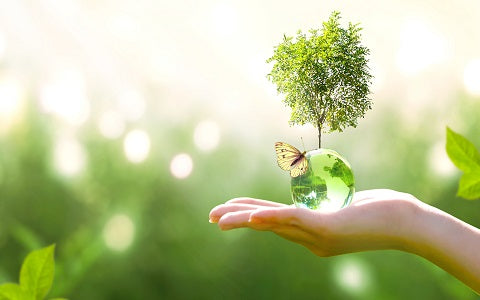 We live in the world that belongs to all the races existing on this earth and need to safeguard the future generations. we are doing our best. Are you with us in this journey?
Our Policy is to
Save Nature
By using the refurbished pallets the number of trees cut down every year will be reduced which increases the environmental health.
For every 36 pallets reused, recycled will reduce 1 Metric Ton of CO2 emission per month. This estimation is based on the EPA Waste Reduction Model (WARM) for "dimensional lumber".
As we are the detectors of nature it's our duty to save nature by using refurbished pallets, recycled products etc..
Advantages of Repallet
Maximum Cost Saving
Up to 40% saving over new pallets
Environmentally Friendly
Cut costs not trees
Durable
Proven to perform as a new pallet

Minimal Lead Time
Fastest possible delivery
HOW WE DIFFER FROM OTHERS?
Our Specialty in refurbishing pallets
Convenience
Easy in, Easy out. We have an easy buying process with multiple options and choose in product type as all our products are durable to perform as intended.